Our 1971 Dart MagnumSwap.com Shop Car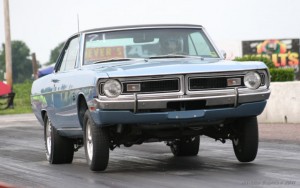 After much deliberation over finding the perfect Classic Mopar for our purposes, we stumbled across our Dart at the Mopar Nationals in Columbus Ohio. It's a 1971 high-option Dart Swinger that started out with a 318, 904 automatic, and mighty 7.25 rear end. It had an unbelievably low 33,000 miles when we found it! It had all the goodies including air conditioning and power steering. It even came with the original window sticker, build sheet, inspection form, and bill of sale.
While the full bench seat interior and sheet metal are all original, the drivetrain has been updated from front to back. We replaced the rear end with an A-body 8.75, fortified with components from Moser, Detroit Locker and a 3.91 ring and pinion from Motive Gear. We converted to the 4.5" bolt pattern and replaced the front drums with disks from Stainless Steel Brakes. The shocks are from Calvert Racing, as are the monoleaf springs and Caltrac traction arms. The springs are in the stock location, and the car has not been mini-tubbed.
Not surprisingly, there's a 5.9 Magnum under the hood. It was sourced from a '99 Durango with approximately 80,000 miles on the ticker. We found the engine at a local wrecking yard for $600.00. The stock heads were cracked and replaced with EQ/Iron Rams from Hughes. We installed a custom bumpstick from Comp, along with an LA style Edelbrock Air Gap manifold and a performance 2.5" exhaust setup from Hooker and TTi. A Quickfuel 750 carb tops the Magnum on race day, but is swapped out with a Holley Street Avenger 670 for winter and cruising duty. A Mallory Hyfire box handles ignition duties.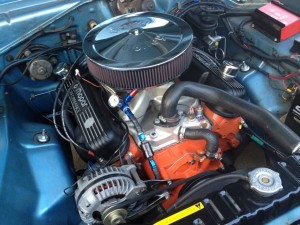 The transmission is a transbrake 904, rebuilt with parts from A&A and others. Cope Racing Transmissions handled the assembly, and Ultimate Converter Concepts built the custom torque converter for street/strip duty.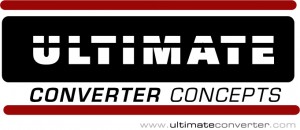 The car weighs in at 3,400 lbs with a 150-pound driver and full tank of 93 Octane pump gas. The car makes 329 RWHP and 332 ft lbs rear wheel torque on a Dynotech dyno. Using the standard conversion for an automatic transmission, this budget combination makes over 400 horsepower at the crankshaft!
With the 670 Street Avenger carburetor, the build cost on our Magnum was less than $2,500 from air cleaner to oil pan, including gaskets and 5 quarts of Brad Penn 5W-30. In this trim, the Dart achieved a best time of 11.94 @ 111 mph on 255/60R15 Mickey Thompson Drag Radials.
With the addition of the QuickFuel 750 double pumper — and running on a true 8.5" slick from Hoosier— the Dart has delivered a best performance of 11.70 @ 113.30 mph. The 1/8th mile numbers were 7.37 @91 mph. Not bad for a full-weight street car with a junkyard motor.
This car is plated and insured, and sees street miles in addition to dragstrip action. Quarter mile times and horsepower numbers could be improved significantly by turning it into a dedicated drag car, but we have too much fun driving it! Our next project will be more of a dedicated race car-check back to see what we can do!