This page is a collection of parts offered for sale.  Please email Steve at service@magnumswap.com for inquiries. Please include your address for a shipping quote. (we'll be adding e-commerce functionality as demand warrants)
Magnumswap.com is intended as a purely informational website with the goal of helping Mopar enthusiasts.  This is not a money making venture for us- BUT it isn't free to provide this information or keep the website running. If you've found the information provided here to be helpful, and you happen to need the parts anyway, please give the following a look! Every little bit helps!
Harland Sharp 1.6 Rocker Arms for Dodge Magnum V8 (non-adjustable) SOLD
This is a low mileage, like new set of 1.6 Harland Sharp rockers. Bolt them on your Magnum and go. Summit gets $360.00 + for these.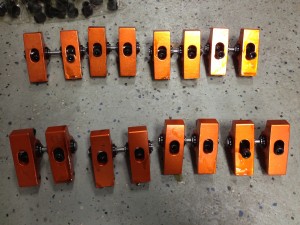 Engine Hardware kit for Dodge Smallblock V-8, LA and Magnum – $20.00
This is a very useful hardware kit for LA or Magnum engines.
Includes head dowels, cam bolt and various washers, crank woodruff key, cam key, thrust plate bolts, timing chain oil slinger, Distributor bushing, transmission dowels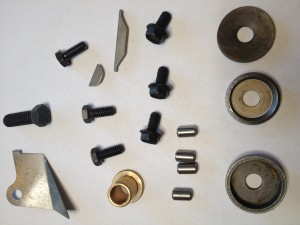 Reusable Silicon Valve Cover Gaskets, Small Block Chrysler – $39.00 (pair)
As referenced in the text, these gaskets are great when running LA style valve covers on your Magnum engine. They are also very effective at stopping leaks on your LA style engine with as-cast valve cover rails. These are a true reusable no muss, no goo, no fuss solution.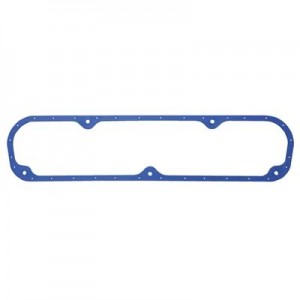 Edelbrock Intake Manifold Gaskets – 16.50 (pair)

We've tried them all and these are the best available when using magnum heads converted to LA intake bolt pattern. We highly recommend these over the typical alternatives.
Edelbrock Header Gaskets – 24.99

These gaskets work great on your Magnum Swap. Fewer blowouts and they fit the factory ports perfectly.
Mr Gasket Head Gaskets Small Block Chrysler and Magnum – $44.00 (pair)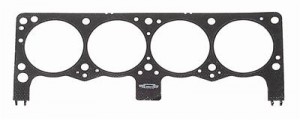 Even if you don't do anything else to your Magnum engine, its really worth it to use these gaskets to add compression. At .028 compressed thickness, they add useful compression over the stock replacements. Clean up is a snap as well. NOTE: These do not come with the handy pushrod guides that the stock gaskets do. This has no effect on how the engine runs, but you must exercise caution not to drop pushrods when installing the valvetrain using these gaskets. Keep a magnet handy!
6.936 Pushrods – $34.99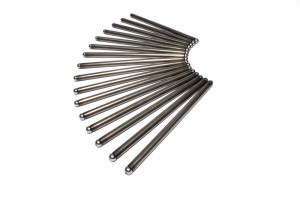 These are longer than stock pushrods. Often when using a reground camshaft or aftermarket hydraulic roller, longer than stock pushrods are required. These are affordable and .036 longer than stock. Some combinations require .050 longer than stock, but there is no shelf pushrod available in that length for a budget price. We offer these as a "bucks-down" alternative.
These are about the same strength as stock pushrods. We've made lots of drag strip passes with these and never had an issue, but your mileage may vary.
FINE PRINT:
Parts are new unless noted.  Shipping not included in prices above unless otherwise noted. Everything listed is on hand for immediate shipment. Paypal is accepted, but other options are welcome as well.
Thanks for looking! Be sure to check back as we're adding new parts all the time.